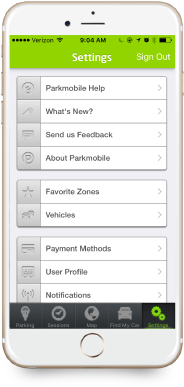 1.
In the app, go to you "Settings" and "Payment Methods" tabs to choose a new payment method.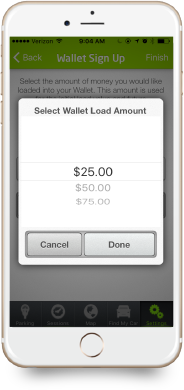 3.
You can choose how much you want to load onto your wallet account: either $25, $50, or $75.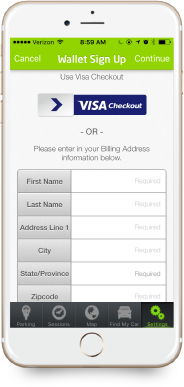 2.
Select Parkmobile Wallet, and enter your info to sign up, or sign in with Visa Checkout.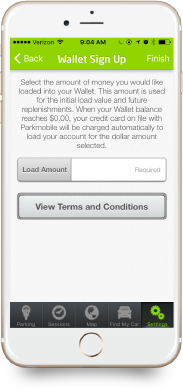 4.
Once you've selected your load amount, click "Finish," and you're ready to park!.